Description
Size Guide
Reviews (0)
Description
Ms.Universe AAAA
Ms.Universe AAAA, an offspring of Dess*tar and Space Queen, is known for its Sativa-dominant high and complementary body buzz. The effects are psychoactive and uplifting, spurring creativity, delivering a dose of euphoria, and creating a tingly, giggly sensation. Use Ms. Universe as a treatment for anxiety, depression, mood disorders, fatigue, lack of appetite, chronic pain, insomnia, and stress. As experts in the cannabis industry with over 25 years in the business, we guarantee shipping your orders most discreetly and safely so you receive your orders without delay and hassle. Our excellent customer service makes us Canada's preferred online cannabis source.
Flavors: Berry, Candy, Caramel, Cherry, Citrus, Pineapple, Sweet, Vanilla 
Effects: Body High, Creative, Energizing, Euphoria, Giggly, Happy, Sociable 
Medical: Anorexia, Anxiety, Arthritis, Bipolar Disorder, Chronic Pain, Cramps, Depression, Fatigue, Insomnia, Loss of Appetite, Seizures, Stress 
Potency: 14% THC Content, 1% CBD Content If you are looking for the best place to buy Ms. Universe strain online, then look no further than Birthday Cake Kush! We provide only the highest quality cannabis products at affordable prices.
Ms. Universe Marijuana
For one to be Ms. Universe,  she must have an amazing smell and taste. And we've got to say, Ms. Universe,  flavor profile does not disappoint! When you first open up a jar of this weed, you'll be hit with a blast of sugary sweetness that is reminiscent of candy or caramel. As you smoke it, you'll start to taste hints of fruitiness from the cherry and pineapple while the vanilla comes through to give it a smooth and creamy taste on the exhale.
It is very accommodating when it comes to the effects. It is not too overbearing for first-time smokers while still giving a nice high to those who have some experience under their belt. This makes it perfect for social situations or when you need to get things done!
Effects Of Ms. Universe Marijuana
Ms. Universe Marijuana gets you high both mentally as well as physically. The main effects that it has on your body are uplifting and sociable. You will find yourself in a good mood and wanting to engage in  social activities. This is a great strain to smoke with friends, as it will help you bond and have some fun.
This strain also has some very cerebral effects. You will feel a sudden rush of euphoria that can be quite overwhelming at first. This is followed by a period of mental clarity and focus. You will find it easier to think clearly and may even have some philosophical conversations with your friends. The comedown from Ms. Universe strain is gradual. You will start to feel tired and hungry. However, you will still be in a good mood and likely want to relax or sleep.
This Ms. Universe strain is known for their pain-relieving properties because of the high THC content. This strain is also known for its anxiety-relieving properties because of the same  THC content and Sativa properties.
| | | |
| --- | --- | --- |
| | STRAIN TYPE | Feminized, Photoperiod |
| | THC CONTENT | 14% THC |
| | FLOWERING TIME | 7 – 9 Weeks |
| | TYPE / OUTDOOR | Indoor/Outdoor |
| | OUTDOOR HARVEST | 400 g |
| | PLANT HEIGHT | Medium |
| | YIELD | 400 Grams Per Plant |
Benefits
 Effects
Body High, Creative, Energizing, Euphoria, Giggly, Happy, Sociable
 Medical Benefits
Anorexia, Anxiety, Arthritis, Bipolar Disorder, Chronic Pain, Cramps, Depression, Fatigue, Insomnia, Loss of Appetite, Seizures, Stress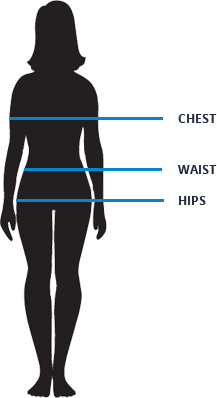 | size | chest(in.) | waist(in.) | hips(in.) |
| --- | --- | --- | --- |
| XS | 34-36 | 27-29 | 34.5-36.5 |
| S | 36-38 | 29-31 | 36.5-38.5 |
| M | 38-40 | 31-33 | 38.5-40.5 |
| L | 40-42 | 33-36 | 40.5-43.5 |
| XL | 42-45 | 36-40 | 43.5-47.5 |
| XXL | 45-48 | 40-44 | 47.5-51.5 |