Description
Size Guide
Reviews (0)
Description
Pineapple Express Smalls AA
Pineapple Express Smalls AA became a household name in 2008 with the release of the film of Seth Rogan, a well-known pothead, titled Pineapple Express. Howerver, few people know that this sativa-dominant hybrid was already popular in the Netherlands for half a decade even before the film's showing. In addition to that, the strain was developed by breeders at Barney's Farm by crossing Trainwreck with Hawaiian. Also, the strain has aromas likened to a fruit stand. It has overtones of freshly cut pineapple and mango with green apple and pine undertones. Its flavor is no different, having bright citrus notes infused with pineapple and earthly pine. The plant flowers into dense curly bud with dark green leaves and fiery amber hairs. With 18-24% THC, it produces long-lasting energetic effects that you can feel immediately and will have you feeling floating through the air upon taking.
The mild body numb it creates is accompanied by a high that leaves you talkative and feeling creative. Your body then begins to relax, allowing you to focus and be productive. Pineapple has some medical benefits, too. With its calming, yet stimulating ability, it is perfect for people suffering from chronic stress, anxiety, depression, fatigue, or restlessness. It has minor sedative properties, which makes it also ideal for mild pains, inflammation, migraines, and muscle tightness.
Buy Pineapple Express Smalls AA Online
Nonetheless, Pineapple Express is still all the tropical sensation both its name and reputation suggest. The strain provides a potent and long-lasting and enjoyable high, and is most notable for its lightness and easiness to navigate.
Crossed by blending a high grade Hawaiian strain with Trainwreck, Pineapple Express turned out a smooth, energizing hybrid. It's international fandom is well-deserved. The strain is a reliable tropical delight, without the heavy body high.
Its parentage guarantees a strong a solid high, allowing you to stay in the clear, while enjoying a long-lasting creative surge. This means Pineapple Express has quickly become a favorite among those looking for an inspired afternoon of creating and a full-on focused cerebral experience.
ORIGIN
Trainwreck mixed with Hawaiian
EFFECTS
happy – 10
uplifted – 8
euphoric – 7
relaxed – 6
energetic – 6
ADVERSE REACTIONS
dry mouth – 10
dry eyes – 5
paranoid – 3
anxious 1
dizzy – 1
FRAGRANCE
tropical, fruity, sweet, earthy, pineapple
FLAVORS
pineapple, sweet, tropical, pine, mango
MEDICAL
stress – 10
depression – 9
pain -5
fatigue – 4
lack of appetite – 3
Pineapple Express Smalls AA Caracteristics
Parents: Hawaiian, Trainwreck 
Similar to: Hawaiian Skunk 
Flavors: Sweet, Citrus 
Effects: Euphoric, Uplifted, Relaxed, Happy, Creative 
Medical: Depression, Pain, Fatigue, Headaches, Stress 
Potency: 14-22% THC Content
Benefits
 Effects
Euphoric, Uplifted, Relaxed, Happy, Creative
 Medical Benefits
Depression, Pain, Fatigue, Headaches, Stress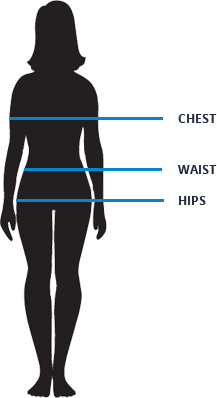 | size | chest(in.) | waist(in.) | hips(in.) |
| --- | --- | --- | --- |
| XS | 34-36 | 27-29 | 34.5-36.5 |
| S | 36-38 | 29-31 | 36.5-38.5 |
| M | 38-40 | 31-33 | 38.5-40.5 |
| L | 40-42 | 33-36 | 40.5-43.5 |
| XL | 42-45 | 36-40 | 43.5-47.5 |
| XXL | 45-48 | 40-44 | 47.5-51.5 |